A humanistic approach to put you at ease
Therapy that helps you feel lighter and more able to deal with your day to day life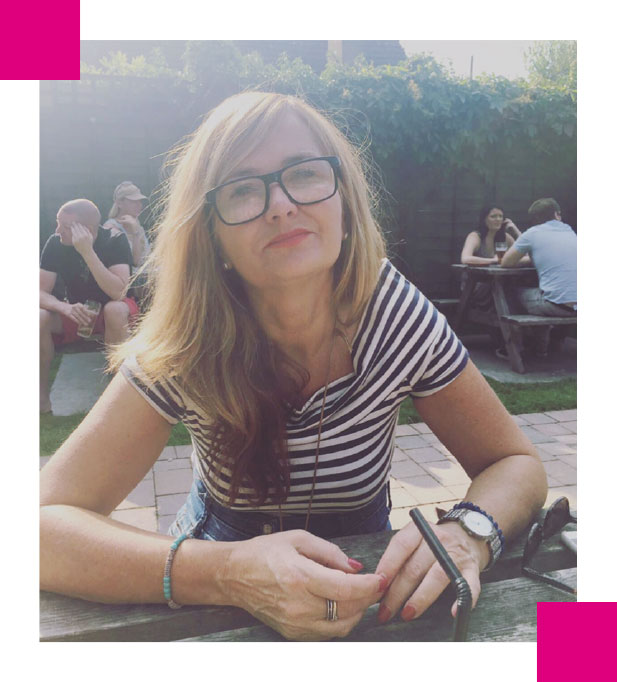 About Nicola
My name is Nicola Euesden, Dip. Couns Registered Member MBACP No 386486 I am a fully qualified counselling psychotherapist, my approach is Humanistic Integrative as defined below:
Humanistic Psychotherapy
A humanistic approach provides a distinct method of counselling and focuses predominately on an individual's unique, personal potential to explore creativity, growth, love and psychological understanding.
I learnt from a very young age that I enjoyed helping others, be it my friends family or strangers. Following on it was pointed out to me that all our friendship group came to me with their problems and that I should train to be a counsellor. Taking this advice I embarked on my training in 1995.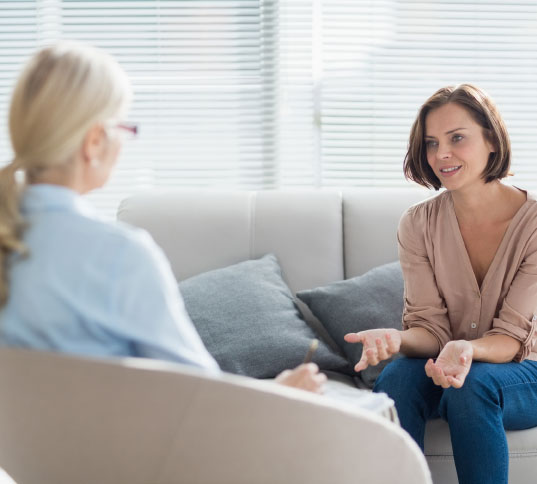 Services
I enjoyed my studying and volunteer work immensely and qualified in 1999. Since then I have worked with the NHS in GP Surgeries and built my private practice Turning Point Counselling Service. We offer an affordable counselling service working with issues such as:
Walk & Talk
We offer one to one face to face counselling, walk, and talk where we walk for an hour and work through clients issues, online and telephone therapy.
Prices
I offer varied prices depending on your situation and how you would like to approach your session. Below are some indications of my pricing...
Testimonials
I've worked with a variety of different people down the years from all walks of life that have suffered from various different issues, below is some feedback and comments from their experience...

Nicola, I cannot thank you enough for having 1-1's with me. You've helped me so much and helped me to see solutions and given me clarity on situations that I didn't think were possible. Your calm, realistic and friendly way just allowed me to open up, feel safe and know I'm not being judged so thank you so much. Since seeing you, I have been able to take control of my difficulties and had a complete different outlook in a positive way. Thank you for all your support and advice, it has been life changing and I'm so lucky to know I can always come to you if the difficulties of life get to me again. Thank you so much for all your lovely support and kindness. You're such a lovely special person xxxx

Just wanted to say a massive thank you for all of your help over the past few weeks, it's made a real difference to me and has given me a new outlook on things and I just want to say thanks
Susan

I was in a pretty dark place several months ago when Nicola's advert appeared on Instagram, which I took for a sign, so I contacted her and had an appointment booked within days.
It was the best decision I made, after several chats, I am in such a better place now. Nicola has helped me with grief and the effects of lockdown and I would definitely recommend speaking with her.

Nicola,
I've been meaning to thank you for some time, but keep forgetting (cos I talk too much).
You've encouraged me to think about my home/work/family relationships and how they impact both —— and myself.
I feel like a better version of myself than a year ago. I can't allow myself to go back to that dark place because the mere thought of leaving him alone either physically or emotionally, would be incredibly selfish and unfair for him.
You've helped me plan a possible route out of this current situation which might be sustainable in the long term and where he has a chance to flourish again.
I am so grateful.
X

Being a man, I was dubious about how the counselling theory would work. Was it something that would actually help me? Add to that, talking to a woman - I wasn't confident I would open up.
I clicked with Nicola Straight away. She made me feel at ease & comfortable, without even realising it, we'd covered so much through normal conversation that I could cope with.
My weekly sessions were not something I dreaded, & I felt a weight lift each time a session ended. My weekly sessions eventually become bi-weekly & now I have finished my therapy I can confidently say I am a different, happier, & better person.
I will be forever grateful to Nicola for helping me through one of, if not the hardest time of my life.

Thank you for today, I feel so much better, you are honestly worth your weight in gold.
Mike

Thank you for today. We both found it very helpful and I personally really needed to have this session. Trying to have these conversations on our own can get heated because we are both being defensive and we end up getting nowhere.  So calmly speaking today with you made a world of difference. You really picked up on some key points that i think has given us a better understanding of each other.
Your help to me throughout this past year has been invaluable and i have learnt so much. You helped me to see things more clearly and from a different perspective, which has helped me calm my thoughts. You helped me see where my traumas have stemmed from and how it's affecting my life now.   Without that i would probably of been going around in circles making the same mistakes and never dealing with the real issues.
Because of your expertise and own life experiences i couldnt of found anyone better suited to guide me through this moment in my life. Thank you.

Anyone that suffers with #mentalhealth it's so hard to talk i know but please do do it, for me speaking to @turningpointcounsellingservice helped me change my mind set an life i will never be able to thank her an the people around me enough, if you struggled or struggle like i do she's made me realise who i am an how powerful the mind is an I am.
Marc

I came to Nicola having struggled with confidence and self-esteem issues for a long time. The COVID situation and lockdown has also impacted my mental health and Nicola provided a safe space for us to talk through all of those issues.
We did a mixture of walk and talk therapy and clinic sessions - I left every session feeling like another weight has been lifted and with practical advice to deal with ongoing situations in my life. Even my friends and work colleagues have noted my growth in confidence over the last six months. She has helped me to become a better advocate for myself and set boundaries with people in my life. I am now in a much better place and have stopped sessions, and can honestly say that Nicola's support has been priceless and such a worthy investment. I would recommend her to anybody and everybody!

Thanks so much for last night, no matter how short notice it is you always get me in and I really do appreciate it. I wasn't in a good place before seeing you yesterday but came home feeling more calm and to stop being so hard on myself. X

Hello Nicola, I hope you had a good weekend. I didn't message over the weekend as I knew you wouldn't be working but I just wanted to thank you for giving me a session on Friday at such short notice. I appreciate it so much. You were brilliantly helpful. Best wishes 💗

I had been struggling with anxiety for a long time and toyed with the idea of counselling. I wasn't really sure how it would help or what I would even say! I then came across Nicola and decided to contact her. Straight from the beginning, Nicola put me at ease and I felt as though she provided a safe space to open up without judgement. My sessions with Nicola have been invaluable, I have learnt so much about myself and how to deal with my situation. I cannot recommend Nicola enough, she is truly amazing!!

The biggest change for me came 11 weeks ago when i met my counsellor. This is my first experience of personal therapy and it is almost impossible for me to put into words what this feels like but i'll have a go. For the first time in my life i can say and do and be whatever i want. It has had a huge unexpected impact on my and i look forward to Thursdays with excitement and lately a kind of fear. I have had so many things happen in life over the last 10 years which led to me running away 4 years ago. I stopped running a while ago but now i feel like i've turned around and am slowly walking back to it all and all that she's there to do that with me. I;m not used to feeling vulnerable and exposed in real life (although of course i am inside) people don't expect t from me so i just get on with things on my own and not let that perception that people have be any different.

Best thing I have spent my money on this year. Honestly couldn't recommend this lady enough. Thank you Nic.
Victoria
Contact
Feel free to either call or email me for a free, no-obligation 15-minute phone assessment so you can make a clear decision on whether you want to proceed and begin your sessions.
07404 283 716
turningpointcounselling@hotmail.com
The Good Health Practice
161 Queen's Road
Buckhurst Hill
IG9 5AZ